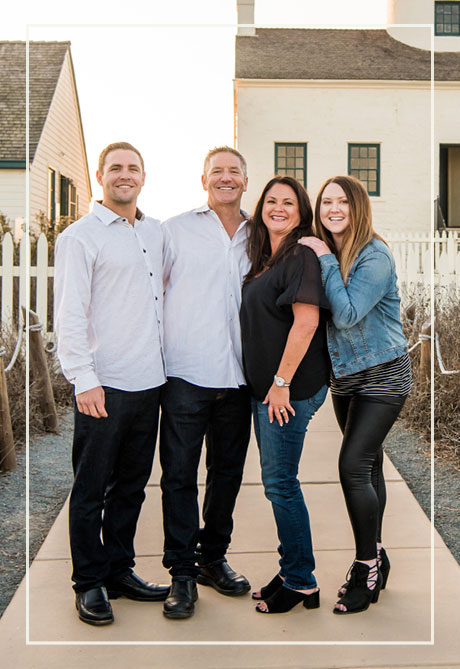 The Crossman Family
Premier Landscape Maintenance Company
Founded in 2001, Crossman Landscape & Maintenance Inc. is a family-owned and operated corporation that has earned the reputation as one of San Diego's leading residential, commercial and resort landscape companies. Owner and president, Rod Crossman, has 35 years of experience in this industry and believes in providing high-quality personalized service at reasonable prices.
Meet the Family
Rod Crossman's love for landscape began at an early age, and by 1984, in his senior year of high school, he created his first maintenance route. Wanting to learn more and grow, Rod was fortunate to work for two well-established landscape organizations in San Diego County, where he was personally mentored by some of the most respected experts in the industry, Jon Ewing and Mark Wilhite. Both companies were eventually sold to national brands, and Rod went on to found Crossman Landscape & Maintenance, Inc. in 2001.
Tonya Crossman left her career of over 10 years as a paralegal in one of San Diego's most prominent law firms, to join forces with Rod, managing the HR and Finance departments for the family business. In 2016, Tonya founded Crossman Landscape Services, Inc., a sister company to Crossman Landscape & Maintenance Inc., where she holds the position of President.  It was important for Tonya to establish a woman owned business, as we don't see many of those in the landscape industry.   
Brittany Crossman started working for the family business at age 10. She spent many evenings, weekends and summers counting and coloring plans for her dad, Rod. As she grew, her role expanded to converting plans into spreadsheets, and eventually assisting with company proposals. After graduating from ASU in 2011 with a degree in business, Brittany returned to the family business in 2013 full time, bringing new levels of ideas and business knowledge. She continues to work in many facets of the company, from purchasing manager to managing project budgets, to assisting the estimator & administration. She's Rod's right-hand woman, and the overall go-to person for process improvement in the family business.
Blake Crossman started working for the family business as a construction laborer during summers in high school.  From there, he went on to college & graduated with a degree in business in 2013.  Blake now works multiple jobs besides the family business, including mortgage loan processing & owning a fishing charter company.  Blake's network of clients, allows him to bring in outside sales to Crossman Landscape.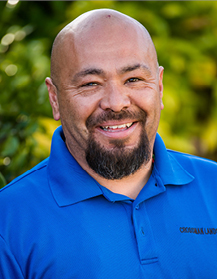 Christian Cazarez
Account Manager
Christian has been in the landscape industry for 20 years, with the last 3 years here at Crossman.  He started his career as a laborer at age 20, and with hard work, he was promoted to Fleet manager and then eventually an account manager.  Christian is certified for the City of San Diego Recycled Water site supervisor.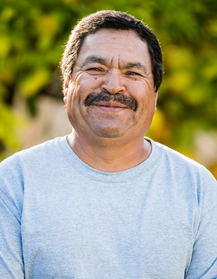 Arturo Lopez
Field Foreman
Arturo has been in the landscape industry for 22 years.  He has worked for the Crossman team for 5 years now.  His favorite part of his job is being able to see the complete transformation of the project and the joy it brings our clients.

We Are YOUR EXPERTS
in Estate Maintenance